Centrifugal Pump Open Impeller of Stainless Steel
Product Detail
Product Tags
Centrifugal pump open impeller of stainless steel by investment casting, 
CNC machining
 and dynamic balancing. 
The Steps of Investment Casting Process:
During the investment casting process, a wax pattern is coated with a ceramic material, which, when hardened, adopts the internal geometry of the desired casting. In most cases, multiple parts are cast together for high efficiency by attaching individual wax patterns to a central wax stick called a sprue. The wax is melted out of the pattern – which is why it is also known as the lost wax process – and molten metal is poured into the cavity. When the metal solidifies, the ceramic mold is shaken off, leaving the near net shape of the desired casting, followed by finishing, testing and packaging.
CF8M is a cast austenitic stainless steel which covered by ASTM A351, ASTM A743 and ASTM A744 standard. CF8M equal to SS 316/F 316 and Chinese Standard 0Cr17Ni12Mo2. CF8M is a molybdenum bearing modification of CF8 alloy and is the cast equivalent of wrought AISI 316 Stainless steel. The presence of molybdenum increases the general corrosion resistance and the resistance to pitting by chlorides. The alloy is used in mildly acidic and alkaline conditions and for handling citric, oxalic and phosphoric acids. Stainless steel CF8M is mostly the same as SS 316, F 316 and TP 316. But they are defined in different standards, and their chemical and mechancial properties are a little different too. CF8M is defined in ASMT A351, ASMT A743 and ASTM A744, which is for casting purpose only. SS 316 is defined in ASTM A240 and ASTM A276, it's for plate, sheet, strip or stainless steel bars. Another grade is named as F316, which is from ASTM A182 for forged parts only. TP316 will be found in ATSTM A376 for pipe only. The main applications of CF8M cast stainless steel cover: impellors, propellers, pump casings, valve bodies and press plates. The usual heat treatment for CF8M is solid Solution by heating to more than 1900 °F (1040 °C), holding for sufficient time and then quenching in water or rapid cool by other means.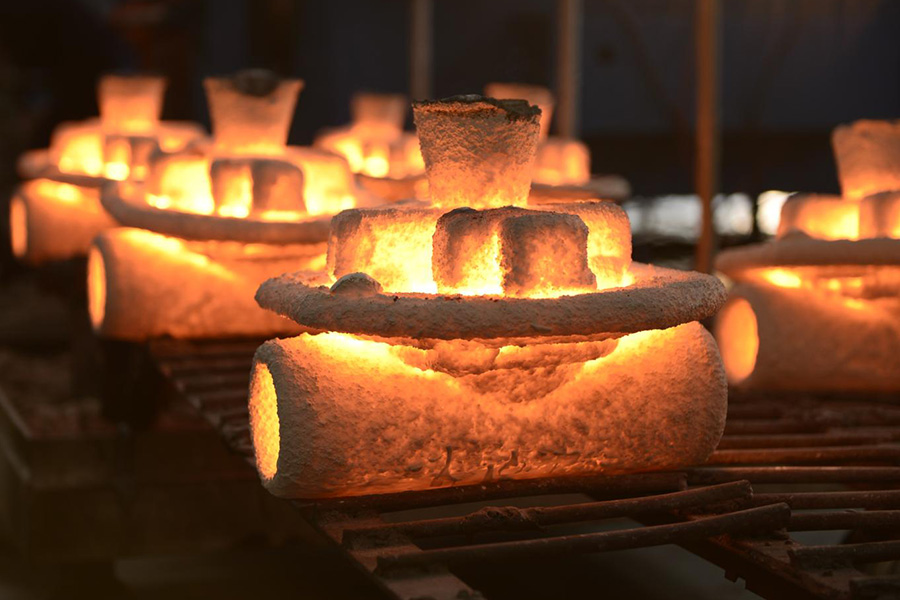 Investment Casting Technical Data at RMC

R&D

Software: Solidworks, CAD, Procast, Pro-e

Lead Time for Development and Samples: 25 to 35 days

Molten Metal

Ferritic Stainless Steel, Martensitic Stainless Steel, Austenitic stainless steel, Precipitation Hardening Stainless Steel, Duplex Stainless Steel

Carbon Steel, Alloy Steel, Tool Steel, Heat Resistant Steel, 

Nickle-base Alloy, Aluminium Alloy, Copper-base Alloy, Cobalt-base Alloy

Metal Standard

ISO, GB, ASTM, SAE, GOST EN, DIN, JIS, BS

Material for Shell Building

Silica Sol (Precipitated Silica )

Water Glass (Sodium Silicate)

Mixtures of Silica Sol and Water Glass

Technical Parameter

Piece Weight: 2 gram to 200 kilo gram

Max Dimension: 1,000 mm for Diameter or Length

Min Wall Thickness: 1.5mm

Casting Roughness: Ra 3.2-6.4, Machining Roughness: Ra 1.6

Tolerance of Casting: VDG P690, D1/CT5-7

Tolerance of Machining: ISO 2768-mk/IT6

Inner Core: Ceramic Core, Urea Core, Water Soluble Wax Core

Heat Treatment

Normalizing, Tempering, Quenching, Annealing, Solution, Carburization.

Surface Treatment

Polishing, Sand / Shot Blasting, Zinc Plating, Nickel Plating, Oxidation Treatment, Phosphating, Powder Painting, Geormet, Anodizing

Dimension Testing

CMM, Vernier Caliper, Inside Caliper. Depth Gage, Height Gage, Go/No go Gage, Special Fixtures

Chemical Inspection

Chemical Compostion Analysis (20 chemical elements), Cleanliness Inspection, X-ray Radiographic Inspection, Carbon-Sulfur Analyser

Physical Inspection

Dynamic Balancing, Static Blancing, Mechanical Properties (Hardness, Yield Strength, Tensile Strength), Elongation

Production Capacity

More than 250 tons per month, more than 3,000 tons annually.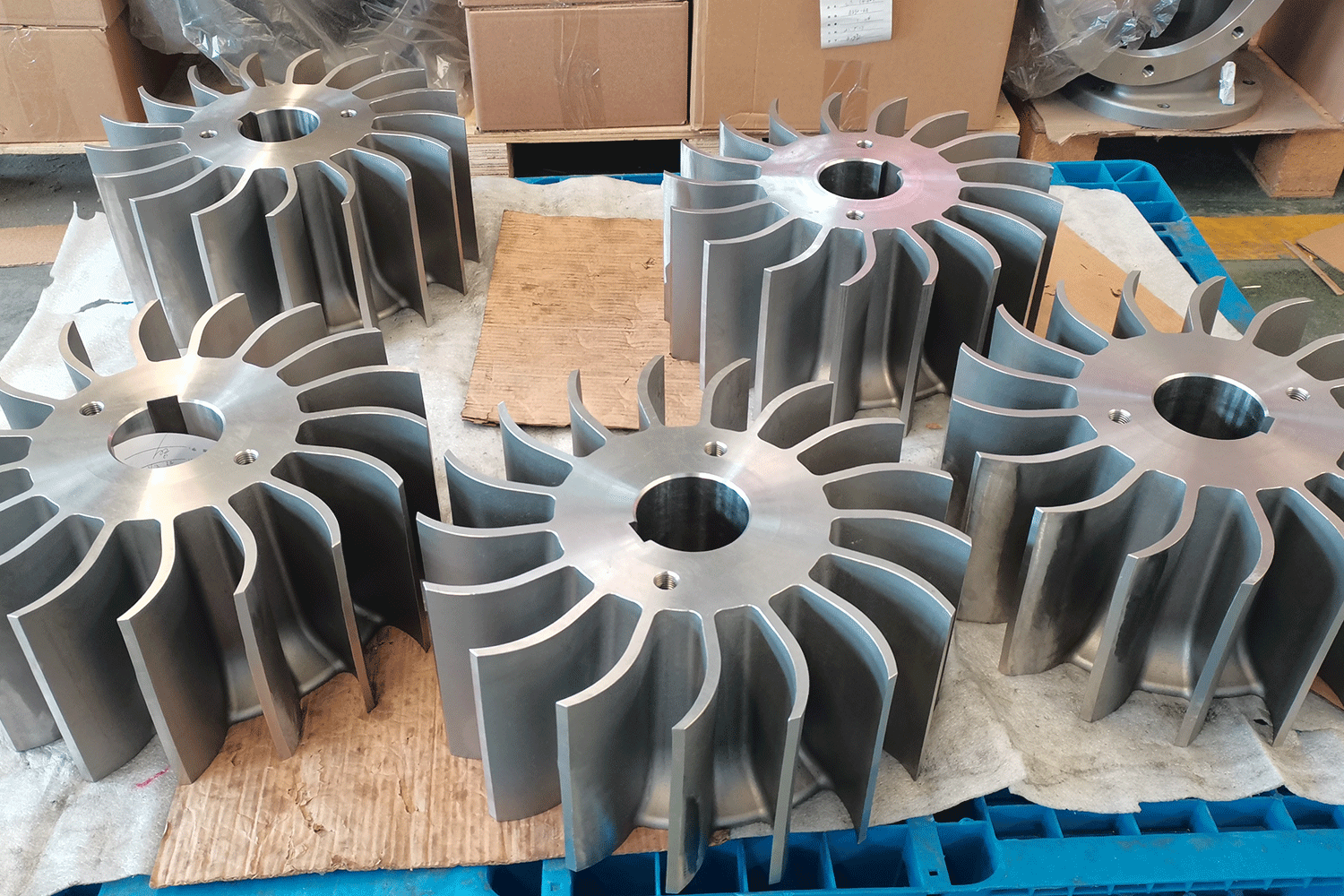 Chemical Composition of CF8M Cast Stainless Steel:
Carbon: 0.08 max
Manganese: 1.50 max
Silicon: 1.50 max
Sulfur: 0.040 max
Phosphorus: 0.040 max
Chromium: 18.0-21.0
Nickel: 9.0-12.0
Molybdenum: 2.0-3.0
Mechanical Properties of CF8M Cast Stainless Steel:
Tensile Strength: min 70 ksi (485 Mpa)
Yield Strength: min 30 ksi (205 Mpa)
Elongation in 2 inch. or 50 mm: min 30.0%
Why They Are Called CF8M?
According to the designation, the first letter C means the service it is intended to be used in corrosion resistant service , but sometimes it means of CASTING usage because you will find F 316 in ASTM A 350 ( F = FORGE). The second letter F indicates the approximate location of the alloy on the iron-chromium-nickel (FeCrNi) ternary diagram. For users familiar with the diagram, the second letter does provide an indication of the nominal iron, nickel, and chromium content, but most people would have to obtain alloying information from a material specification. The third and fourth letters 8M represent the maximum permitted carbon content in units of 0.01% (e.g., CF8M has a maximum of 0.08% carbon)
Casting Tolerance Could Reached by Investment Casting:
According to the different binder materials used for making the shell, the investment casting could be divided into silica sol casting and water glass casting. The silica sol investment casting process have better Dimensional Casting Tolerances (DCT) and Geometrical Casting Tolerances (GCT) than water glass process. However, even by same casting process, the Tolerance Grade will be different from each cast alloy due to their various castability. Our foundry would like to talk with you if you have special request on the required tolerances. Here in the following are the general tolerances grade we could reach both by silica sol casting and water glass casting processes separately:
✔ DCT Grade by Silica Sol Lost Wax Casting: DCTG4 ~ DCTG6
✔ DCT Grade by Water Glass Lost Wax Casting: DCTG5 ~ DCTG9
✔ GCT Grade by Silica Sol Lost Wax Casting: GCTG3 ~ GCTG5
✔ GCT Grade by Water Glass Lost Wax Casting: GCTG3 ~ GCTG5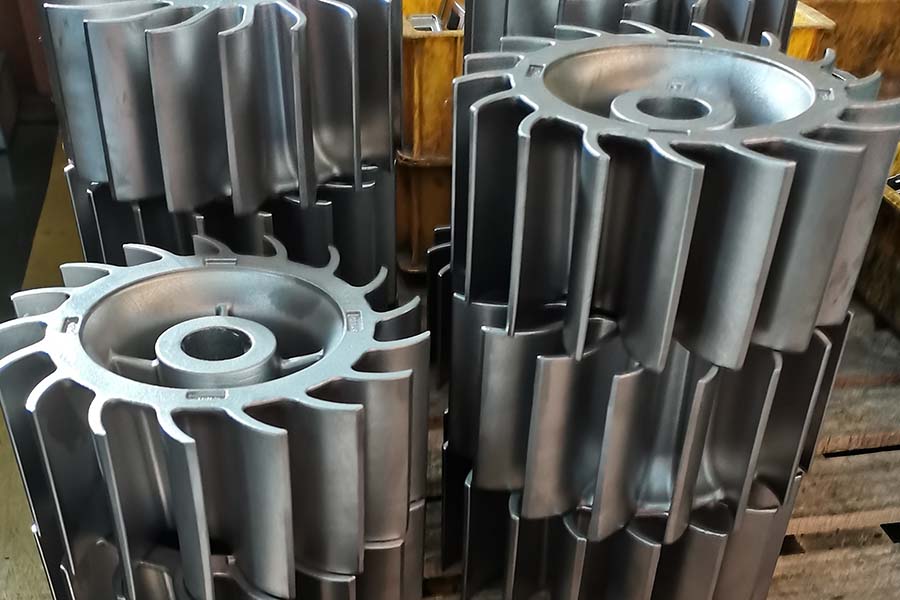 ---
---