Lost Foam Casting Foundry
Lost foam casting, also called full mold casting or cavityless sand casting, uses lost foam patterns made from expandable polystyrene, EPS. The EPS positive patterns are mounted to a dry sand casting system. After dressing, the pattern clusters are inserted into pouring vessels, which are then filled with unbound quartz sand. During casting, the patterns remain in the compacted sand mould. The foam pattern is directly vaporized during the metal casting process, so the lost foam casting does not require mold removal.
For the production of castings with complex structure, RMC Foundry has the lost foam casting system as well as several foam and gluing machines. The lost foaming process is considered to be the most suitable casting process for the large scale metal parts with complex structure, with weights of 0.2 kg to around 500 kg or more.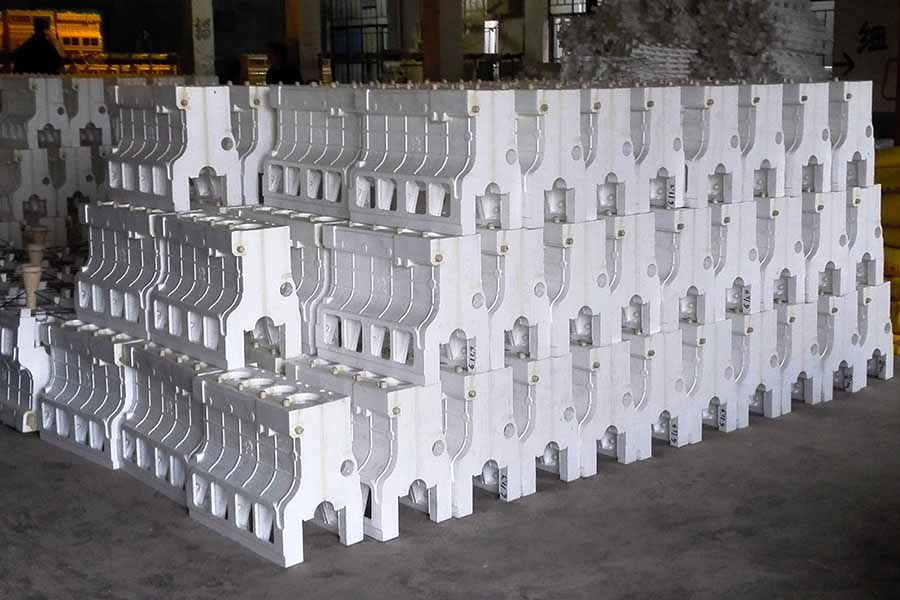 What We Can Achieve by Lost Foam Casting
 • Max Size of Lost Wax Castings: 1,000 mm × 800 mm × 500 mm
 • Casting Weight Range: 0.5 kg - 100 kg
 • Annual Capacity: 2,000 tons
 • Casting Tolerances: On Request.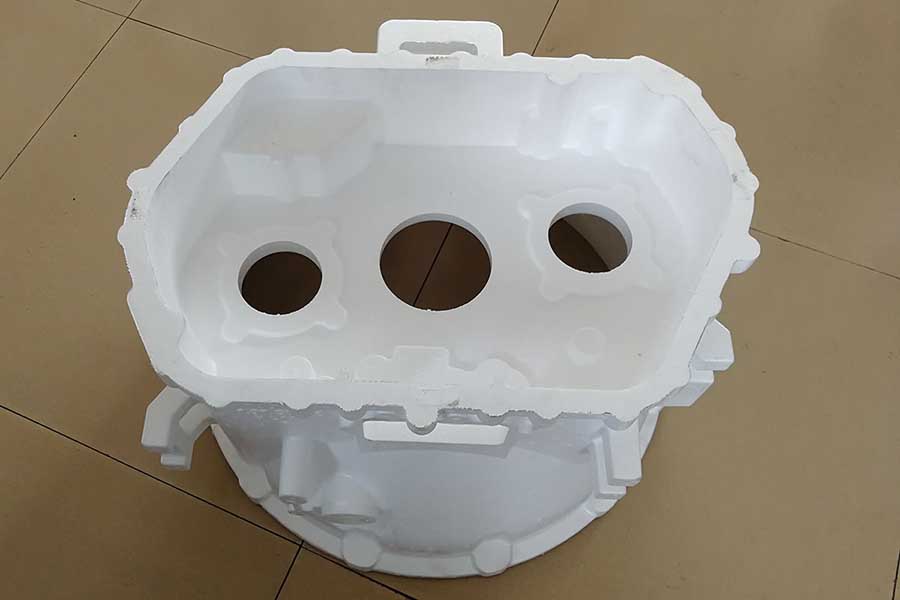 What Metals and Alloys We Cast by Lost Foam Casting
• Cast Iron: Gray Iron, Ductile Iron (Nodular Iron), Malleable Iron
• Aluminium and Its Alloys.
• Carbon Steel: Low carbon, medium carbon and high carbon steel from AISI 1020 to AISI 1060.
• Cast Steel Alloys: ZG20SiMn, ZG30SiMn, ZG30CrMo, ZG35CrMo, ZG35SiMn, ZG35CrMnSi, ZG40Mn, ZG40Cr, ZG42Cr, ZG42CrMo...etc on request.
• Stainless Steel: AISI 304, AISI 304L, AISI 316, AISI 316L and other stainless steel grade.
• Duplex Stainless Steel, Super Duplex Stainless Steel
• Brass, Bronze and other Copper-based Alloys.
• Wear-resistant Steel, Heat-resistant Steel and Special Steel Alloys.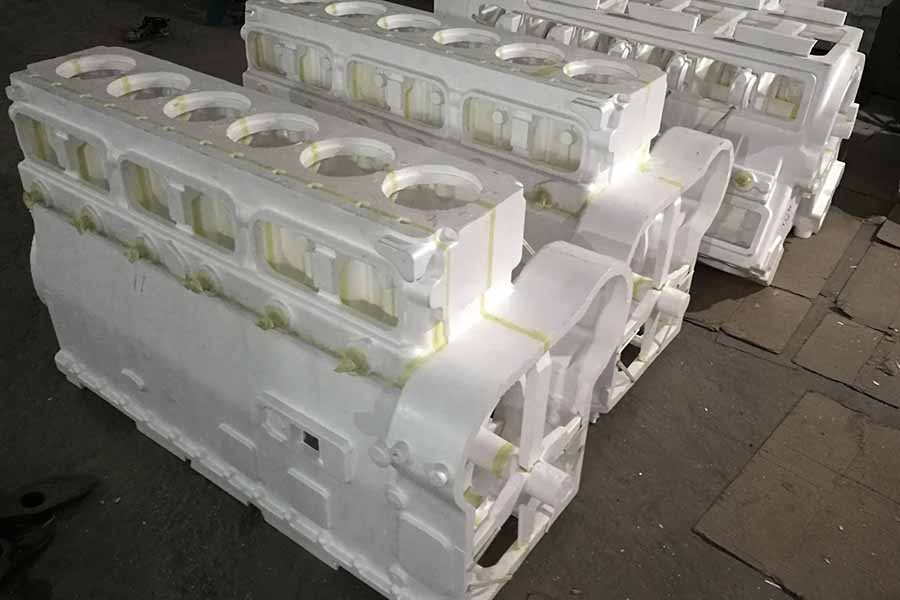 Steps of Lost Foam Casting
During lost foam casting process, the sand is kept dry and not bonded and a foam pattern is used to form the shape of the desired casting. The foam pattern is "invested" into the sand at the Fill & Compact process station allowing the sand into all voids and supporting the foam patterns external form. The sand is introduced into the flask containing the casting cluster and compacted to ensure all voids and shapes are supported.
1- Use foam molds to produce foam patterns and casting gating systems
2- Bond the patterns and runners to form a mold bundle module
3- Dip paint on the module
4- Dry the paint
5- Put the module into the sand box and fill it with dry sand
6- Vibrate molding in order to fill the cavity with dry sand and then compact the molding sand
7- Pouring molten metal to vaporize the foam and then forming the desired castings
8- After the castings have cooled, clean the castings. The dry sand can be recycled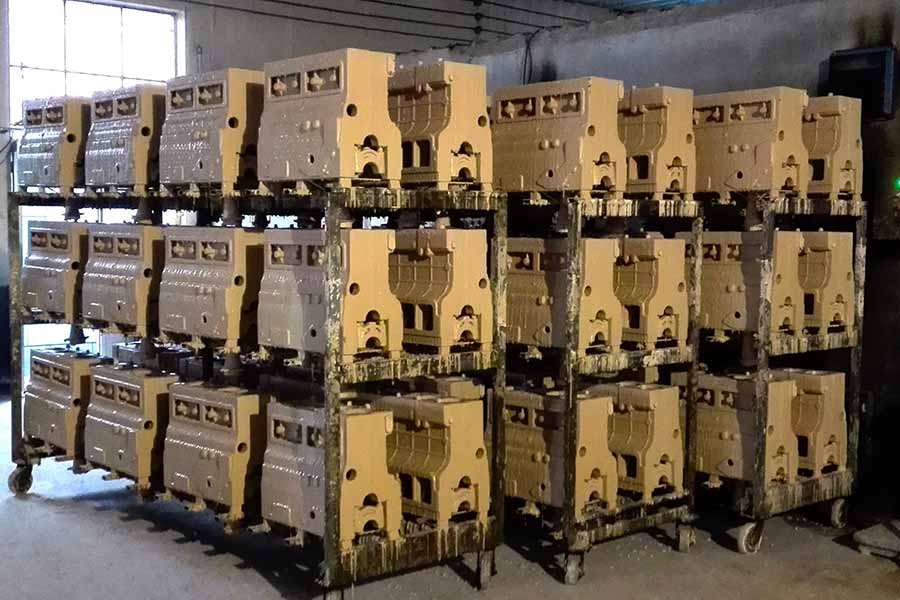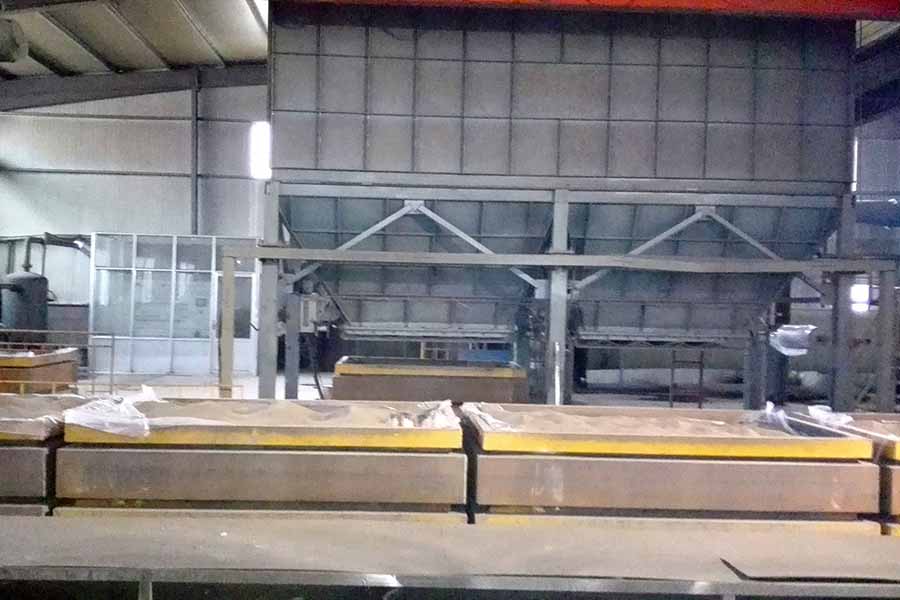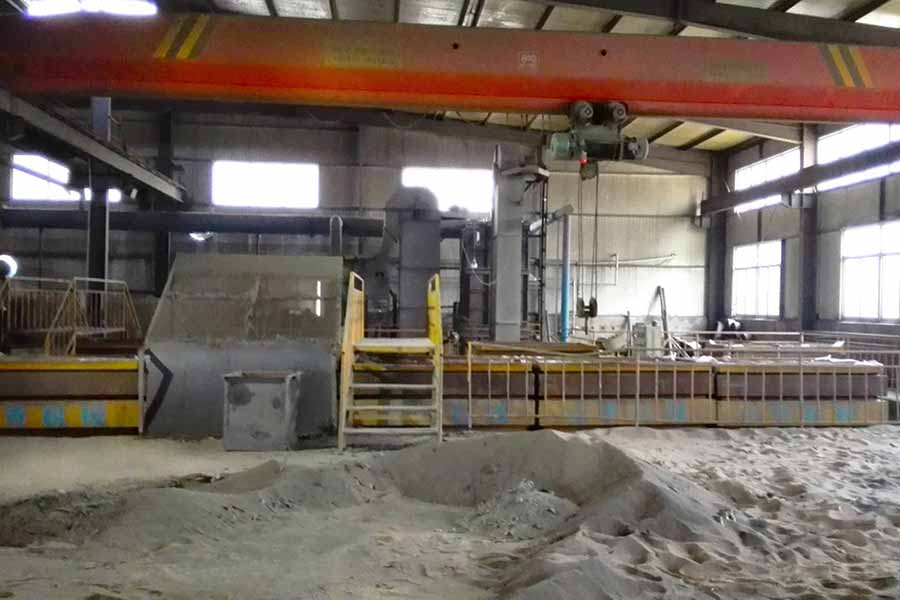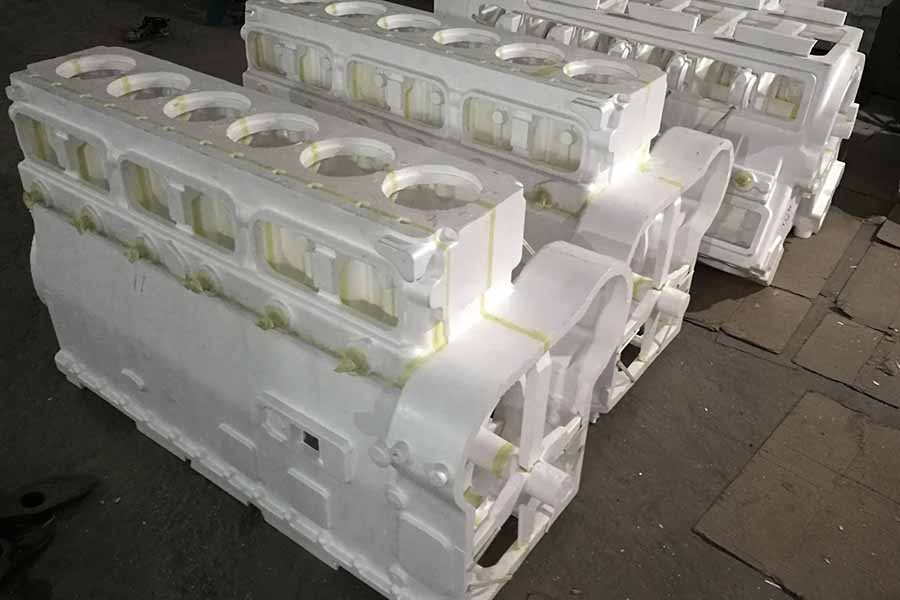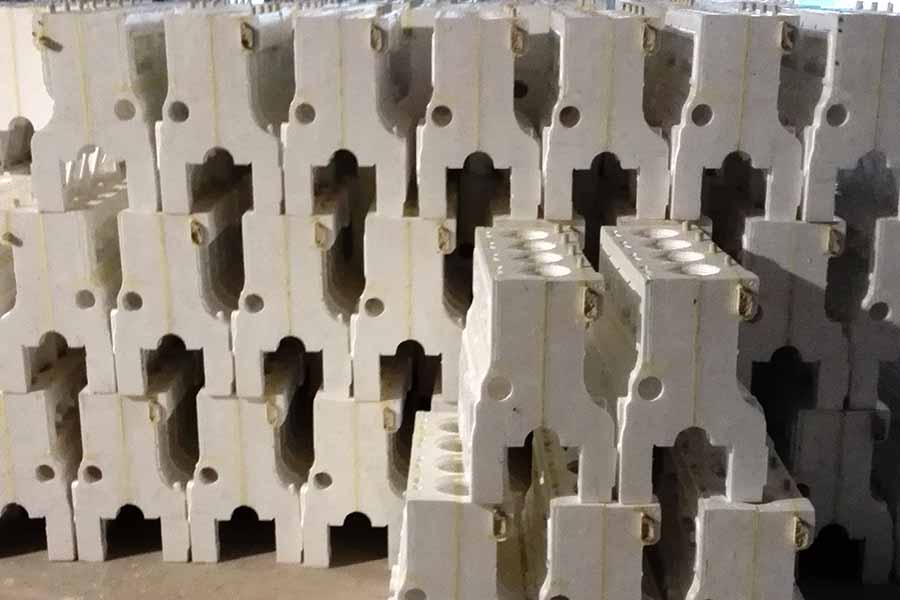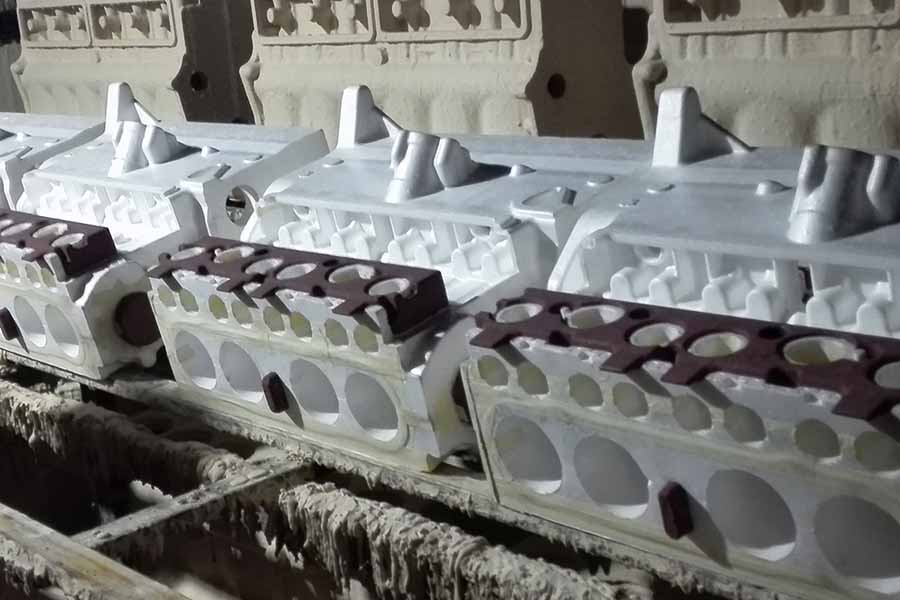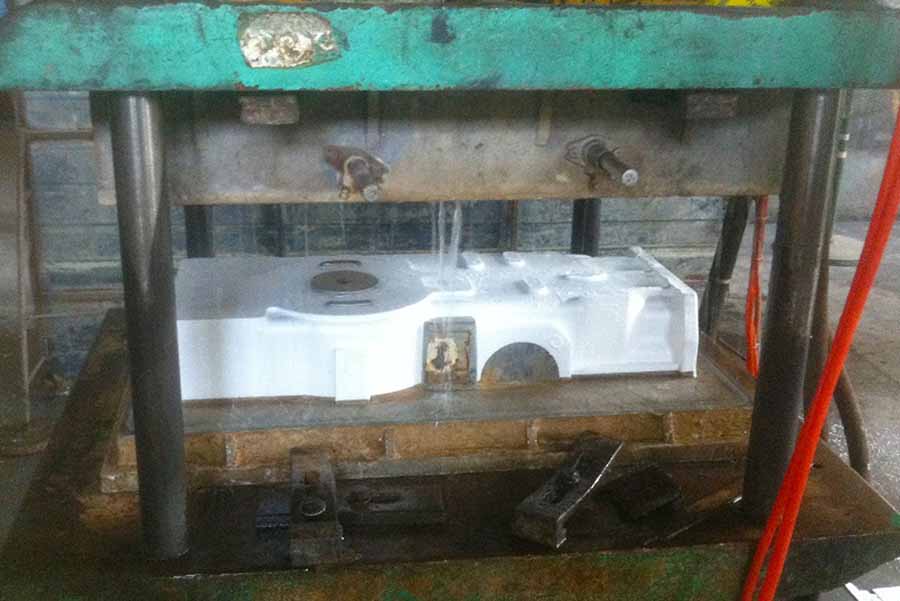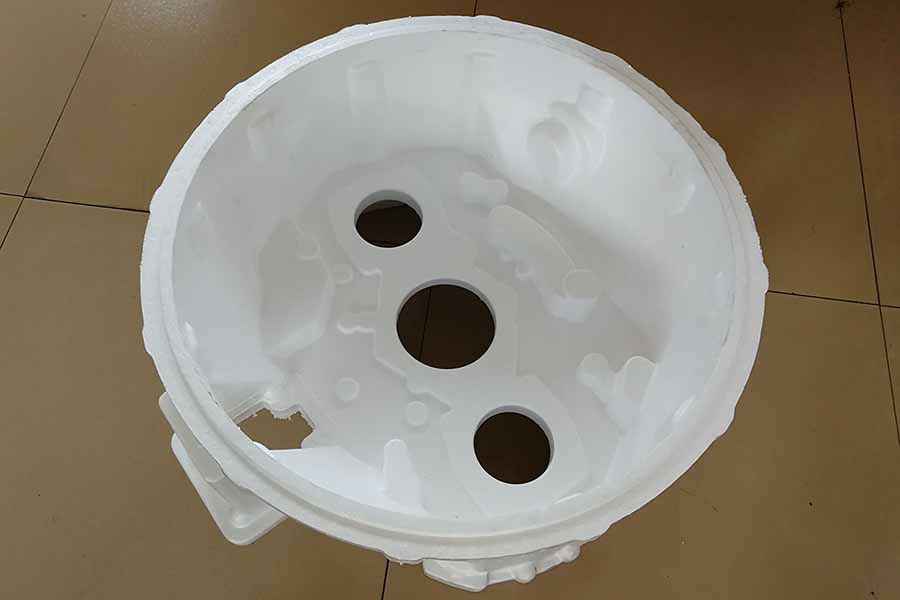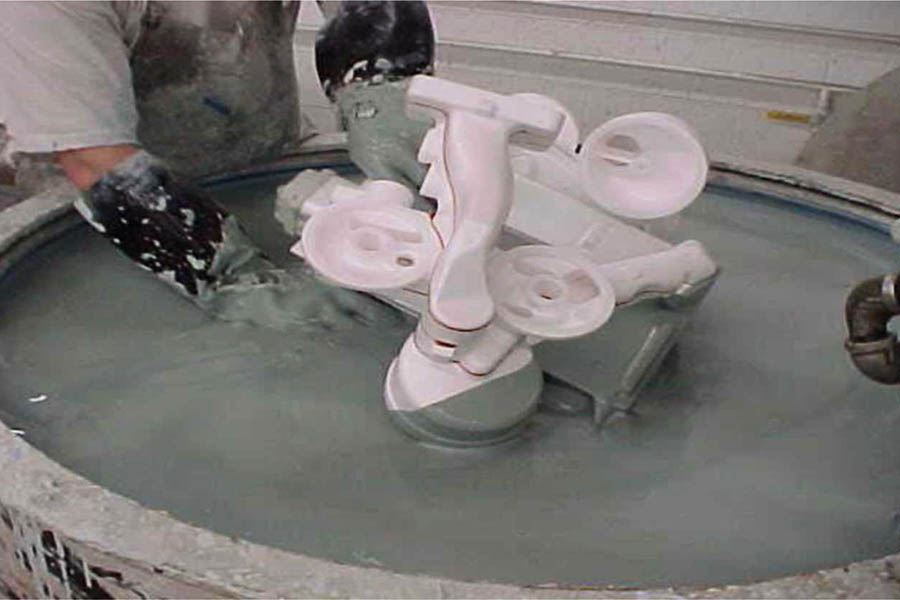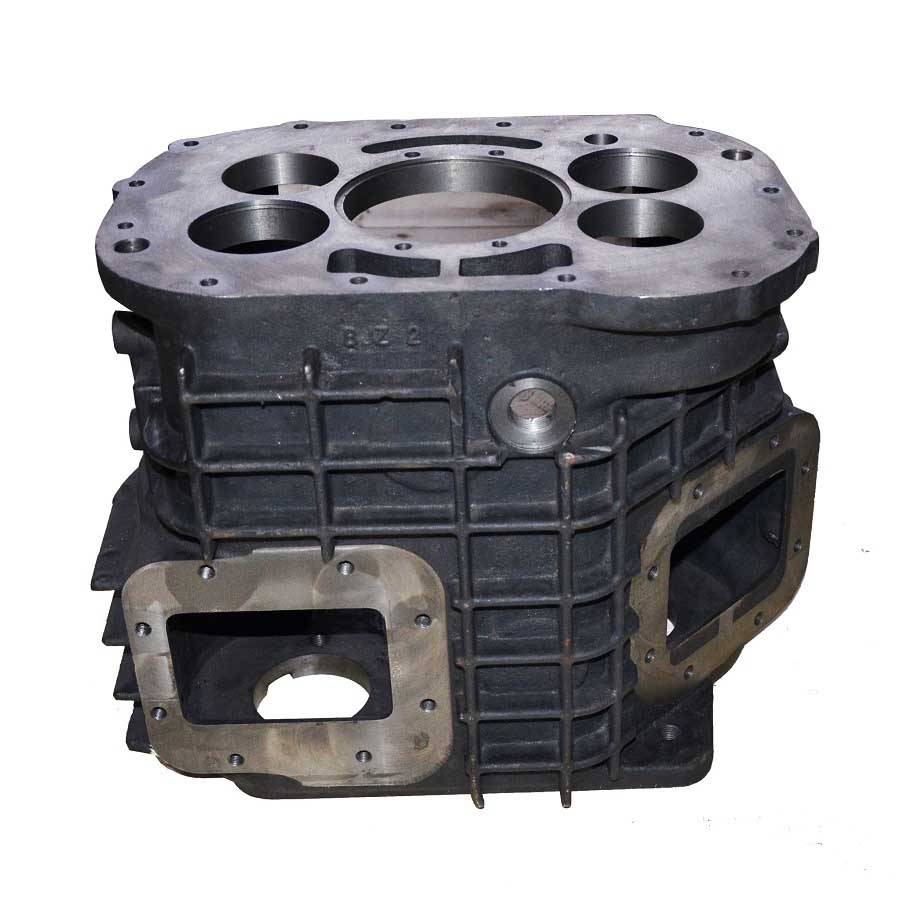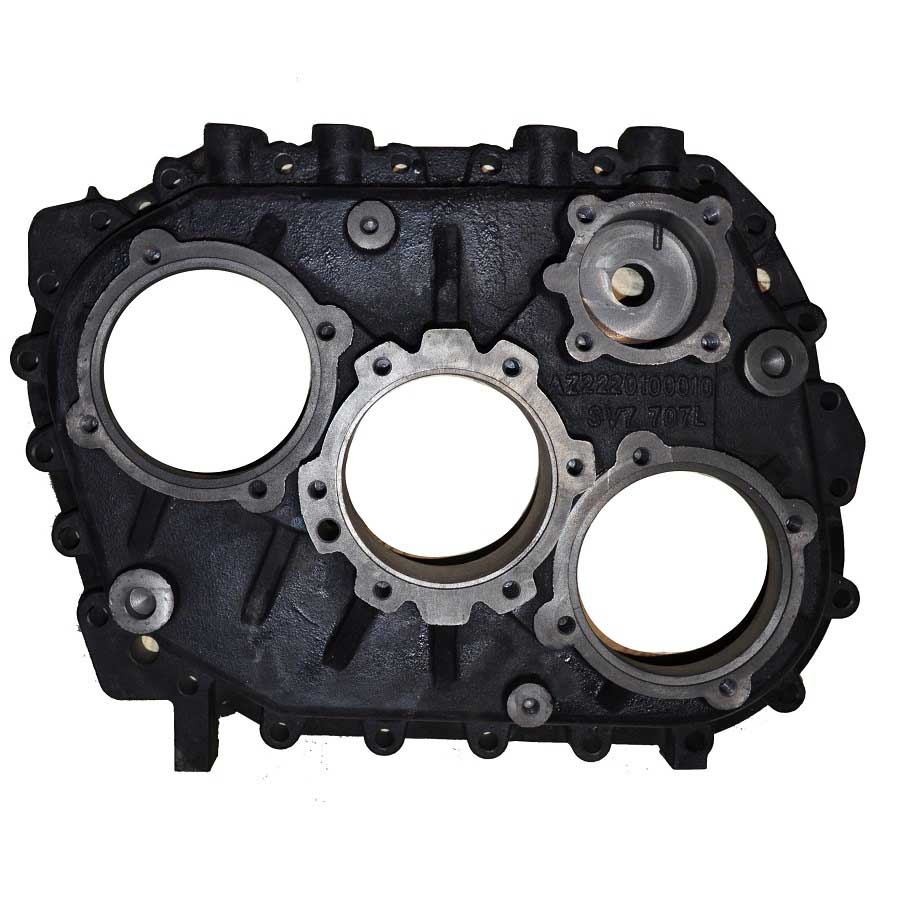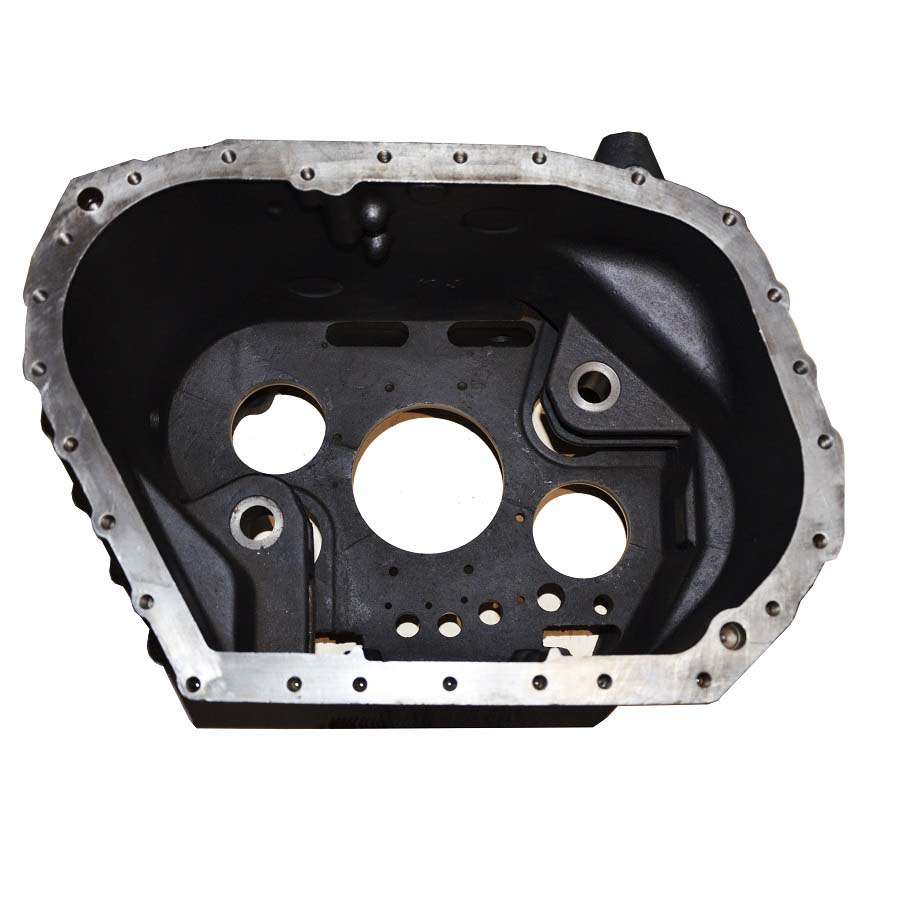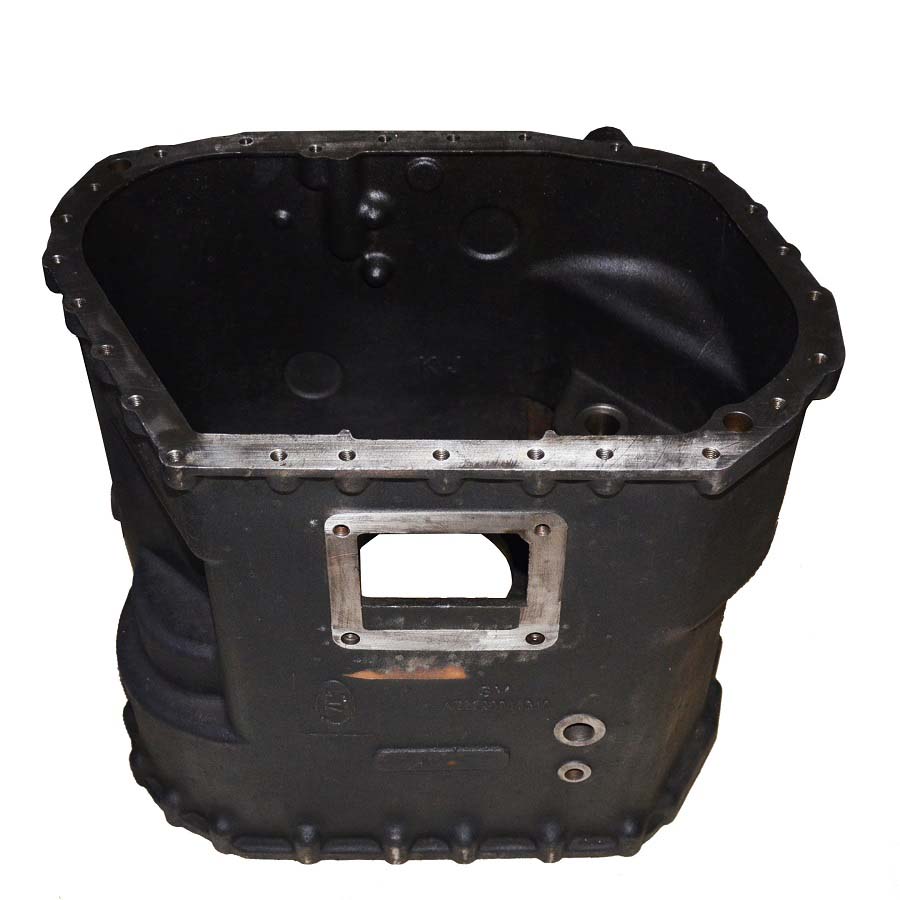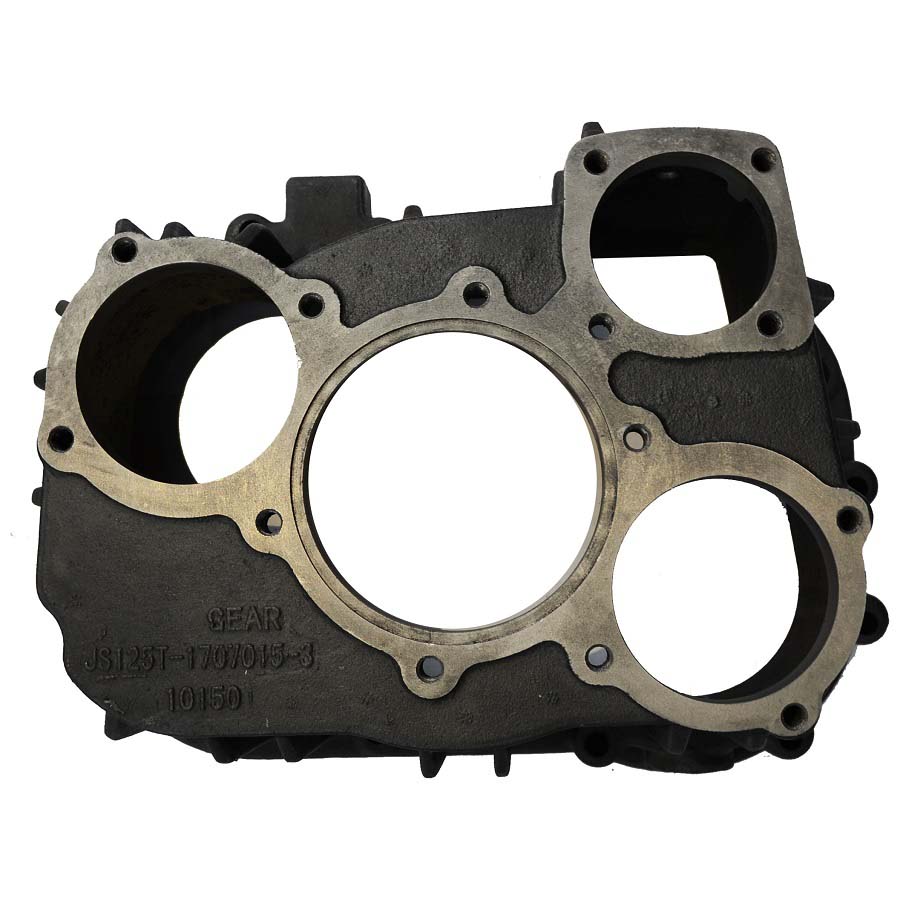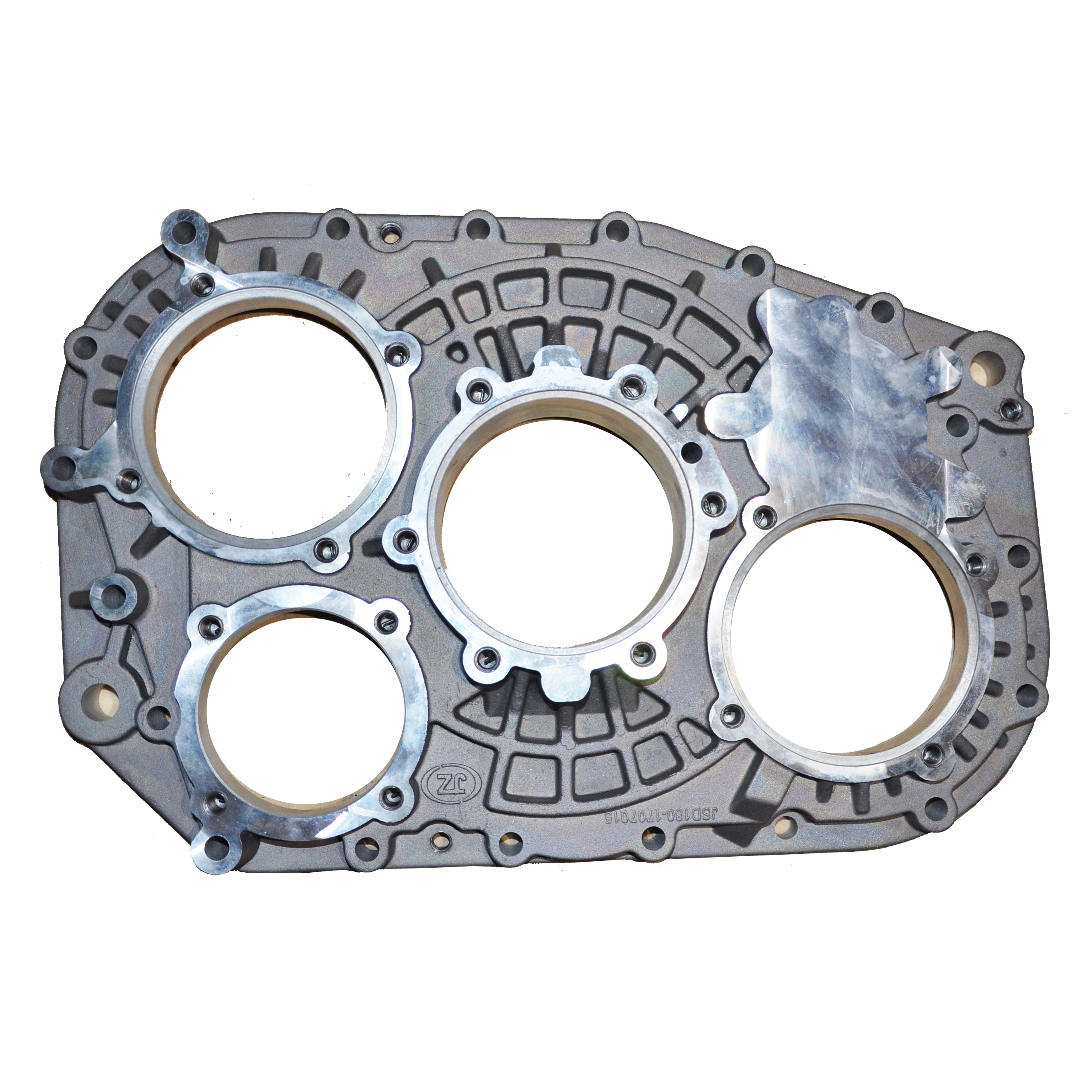 Aluminium Lost Foam Casting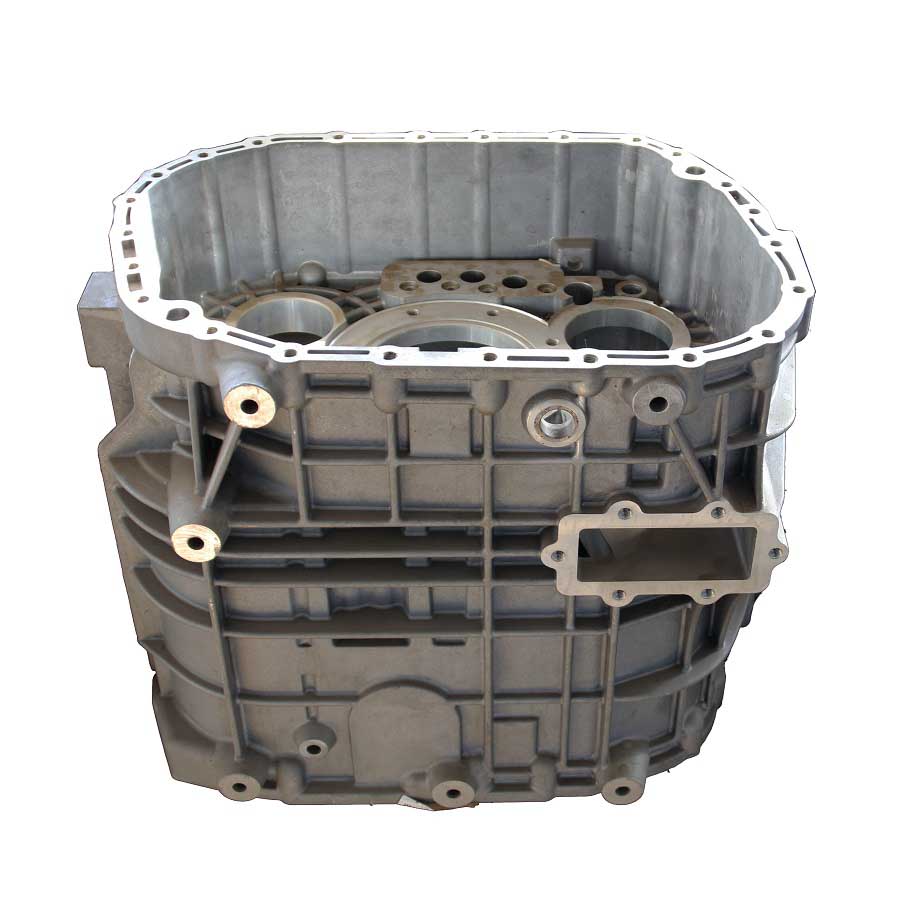 Aluminium Casting Gear Housing
We Can Do More by Lost Foam Casting and Others
RMC provides a comprehensive line of lost foam equipment, including flask pouring, flask handling and flask compaction. Our line of foam bead processing equipment is recognized world wide as the industry standard.
- Engineering team whose members are focusing on metal casting field.
- Extensive experience with complex geometries parts
- A broad range of materials, including ferrous and non-ferrous alloys
- In-house CNC machining capabilities
- One-stop solutions for castings and secondary process
- Consistent quality guaranteed and continuous improvement.
- Teamwork including toolmakers, engineers, foundryman, machinist and production technicians.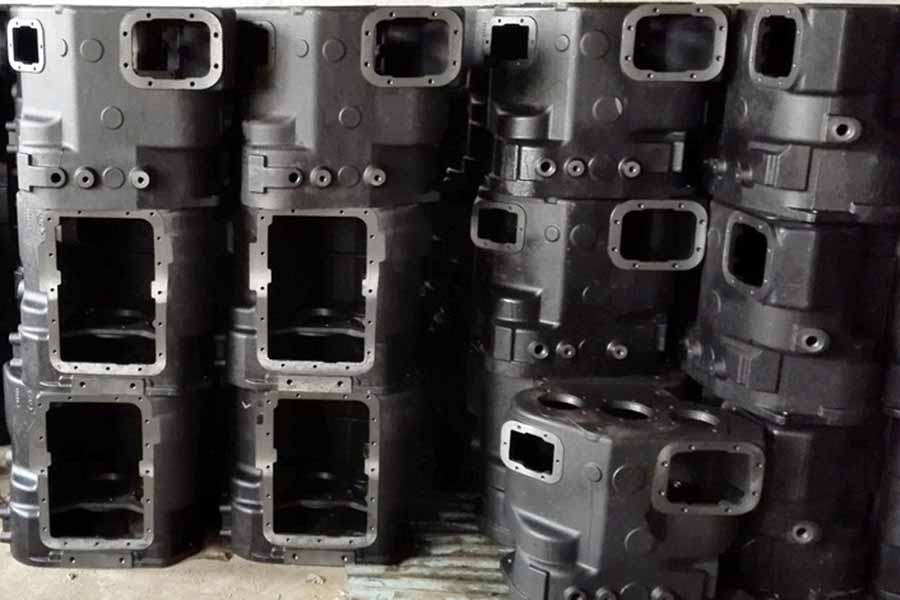 Gray Iron Lost Foam Casting Products