Gray Cast Iron Investment Casting
Product Detail
Product Tags
Gray cast iron castings are usually produced by sand casting process, however, for some castings which require precision accuracy and have complex structure, the investment casting process is also a good choice. 
When we cast the gray iron, we strictly follow the chemical composition and mechanical properties according to the stardards or requirements from the customers. Besides, we have the ability and equipment to test if there is casting defects inside the gray iron sand castings.
Though cast irons can have a carbon percentage between 2 to 6.67, the practical limit is normally between 2 and 4%. These are important mainly because of their excellent casting qualities. Gray iron is cheaper than ductile iron, but it has much lower tensile strength and ductility than ductile iron. Gray iron can not replace the carbon steel, while the ductile iron could replace the carbon steel in some situation due the high tensile strength, yield strength and elongation of ductile iron.
Investment (lost wax) casting is a method of precision casting complex near-net-shape details using replication of wax patterns. Investment casting or lost wax is a metal casting process that typically uses a wax pattern surrounded by a ceramic shell to make a ceramic mold. When the shell dries, the wax is melted away, leaving only the mold. Then the casting component is formed by pouring molten metal into the ceramic mold.
Silica sol casting process is the main investment casting process of RMC investment casting foundry. We have been developing new technology of adhesive material to achieve much more economical and effective adhesive material to build the slurry shell. It is a overwhelming trend that Silica sol casting process replaces the rough inferior water glass process, especially for stainless steel casting and alloy steel casting. Besides the innovated molding material, the silica sol casting process has also being innovated to much steadier and less heat expanding.
Item according to DIN EN 1561

Measure

Unit

EN-GJL-150

EN-GJL-200

EN-GJL-250

EN-GJL-300

EN-GJL-350

EN-JL 1020

EN-JL 1030

EN-JL 1040

EN-JL 1050

EN-JL 1060

Tensile Strength

Rm

MPA

150-250

200-300

250-350

300-400

350-450

0.1% Yield Strength

Rp0,1

MPA

98-165

130-195

165-228

195-260

228-285

Elongation Strength

A

%

0,3 – 0,8

0,3 – 0,8

0,3 – 0,8

0,3 – 0,8

0,3 – 0,8

Compressive Strength

σdB

MPa

600

720

840

960

1080

0,1% Compressive Strength

σd0,1

MPa

195

260

325

390

455

Flexural Strength

σbB

MPa

250

290

340

390

490

Schuifspanning

σaB

MPa

170

230

290

345

400

Shear Stress

TtB

MPa

170

230

290

345

400

Modules of elasticity

E

GPa

78 – 103

88 – 113

103 – 118

108 – 137

123 – 143

Poisson number

v

–

0,26

0,26

0,26

0,26

0,26

Brinell hardness

 

HB

160 – 190

180 – 220

190 – 230

200 – 240

210 – 250

Ductility

σbW

MPa

70

90

120

140

145

Tension and pressure change

σzdW

MPa

40

50

60

75

85

Breaking Strength

Klc

N/mm3/2

320

400

480

560

650

Density

 

g/cm3

7,10

7,15

7,20

7,25

7,30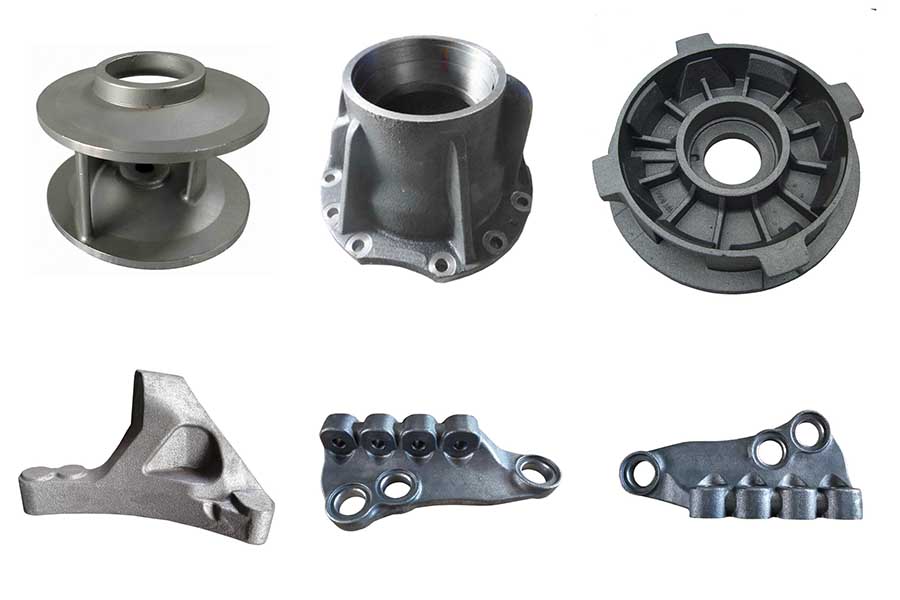 ---
Previous:
Ductile Cast Iron Investment Casting
---