Austenitic-Ferritic Duplex Stainless Steel Casting Product
Product Detail
Product Tags
The DSS, which is short for the Duplex Stainless Steel, is a group of stainless steel with characteristics of around half of austenitic and half ferritic in microstructure. Compared with ferrite stainless steel, it has higher plasticity and ductility, no room temperature brittleness, and significantly improved intergranular corrosion resistance and welding performance, while still maintaining brittleness, high thermal conductivity, and superplasticity as ferrite stainless steel. Compared with austenitic stainless steel, DSS has high strength and significantly improved resistance to intergranular corrosion and chloride stress corrosion. Duplex stainless steel has excellent pitting corrosion resistance and is also a nickel-saving stainless steel.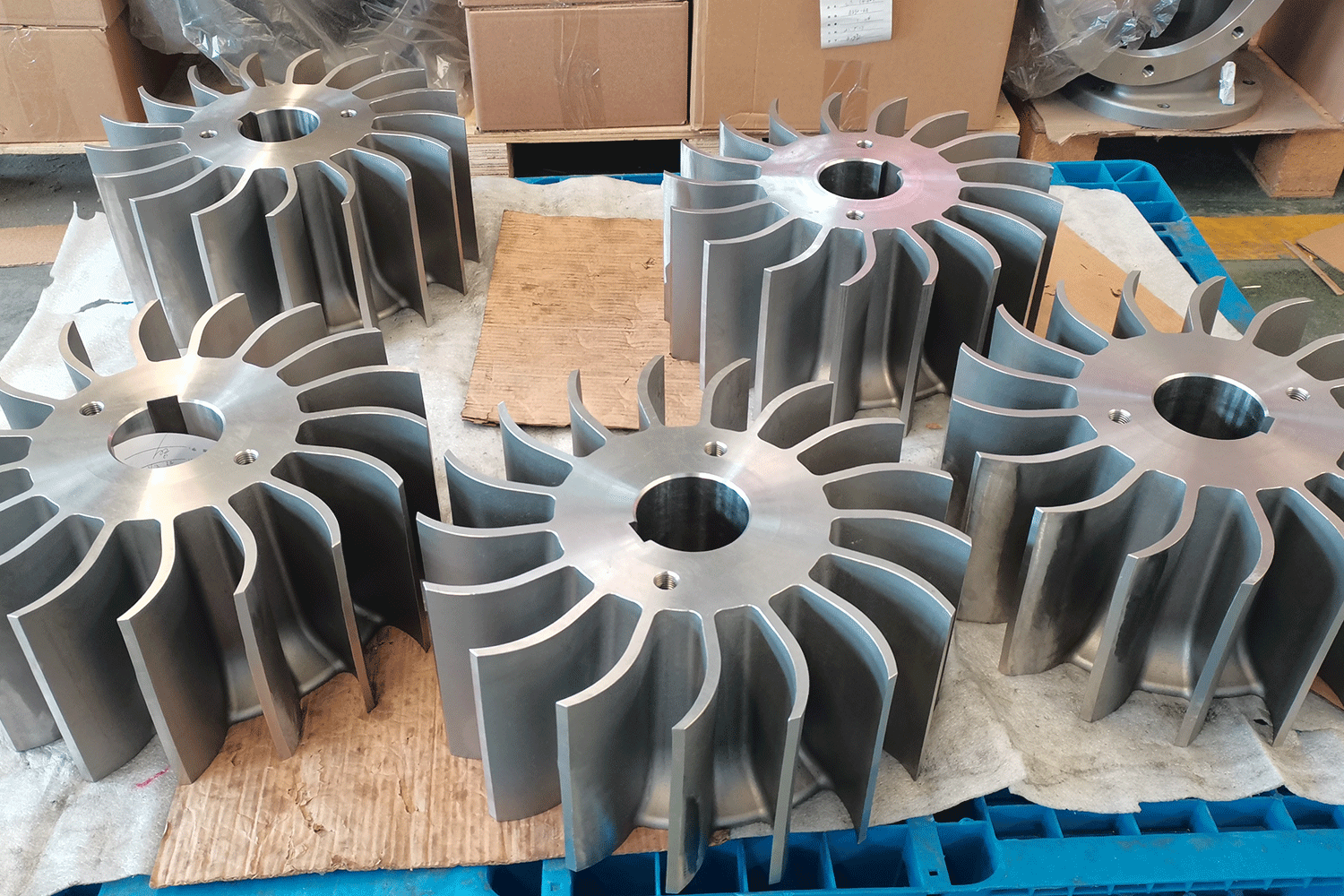 Quick Views for Austenitic-Ferritic Stainless Steel

Main Chemical Composition

Cr,Ni,C,Mo,Cu,Si,Nb,Ti

Performance

Non-magnetic, high toughness, high plasticity

Definition

Stainless steel with austenitic structure and ferritic structure

Representative Grades for Investment Casting

1.4460, 1.4462, 1.4468, 1.4469, 1.4517, 1.4770, A 890 1C, A 890 1A, A 890 3A, A 890 4A, A 890 5A, A 995 1B, A 995 4A, A 995 5A, 2205, 2507, 022Cr22Ni5Mo3N, 022Cr25Ni6Mo2N

Machinability

Fair

Weldability

Generally very good

Typical Uses

Valve and pumps, Marine products, Hardwares, Chemical Processing...etc
Ferrous and Non-ferrous Materials for Investment Casting, Lost Wax Casting Process:
• Ductile Iron or Nodular Iron: GGG40, GGG50, GGG60, GGG70, GGG80; GJS-400-18, GJS-40-15, GJS-450-10, GJS-500-7, GJS-600-3, GJS-700-2, GJS-800-2; QT400-18, QT450-10, QT500-7, QT600-3, QT700-2, QT800-2;

• Carbon Steel: AISI 1020 - AISI 1060, C30, C40, C45.

• Steel Alloys: ZG20SiMn, ZG30SiMn, ZG30CrMo, ZG35CrMo, ZG35SiMn, ZG35CrMnSi, ZG40Mn, ZG40Cr, ZG42Cr, ZG42CrMo...etc on request.

• Stainless Steel: AISI 304, AISI 304L, AISI 316, AISI 316L, 1.4401, 1.4301, 1.4305, 1.4307, 1.4404, 1.4571 and other stainless steel grade.

• Brass, Red Copper, Bronze or other Copper-based alloy metals: ZCuZn39Pb3, ZCuZn39Pb2, ZCuZn38Mn2Pb2, ZCuZn40Pb2, ZCuZn16Si4

• Other Materials as per your unique requirements or according to ASTM, SAE, AISI, ACI, DIN, EN, ISO, and GB standards
 
Applications of Our Custom Casting and Machining Parts:
Investment castings are widely used in pumps and valves, automobile, trucks, hydraulics, forklift trucks and many other industries. Because of their exceptional casting tolerance and exellent finish, the lost wax castings are used more and more. Especially, the stainless steel investment castings play a vital important role in the shipbuilding and boats because they have strong anti-rust performance.
1. Automobile Parts: Brake Disc, Connect Rod, Drive Axle, Drive Shaft, Control Arm, Gearbox Housing, Gearbox Cover, Clutch Cover, Clutch Housing, Wheels, Filter Housing, C.V. Joint Housing, Lock Hook.

2. Truck Parts: Rocker Arms, Transmission Gearbox, Drive Axles, Gear Housing, Gear Cover, Towing Eye, Connect Rod, Engine Block, Engine Cover, Joint Bolt, Power Takeoff, Crankshaft, Camshaft, Oil Pan.

3. Hydraulic Parts: Hydraulic Cylinder, Hydraulic Pump, Gerotor Housing, Vane, Bushing, Hydraulic Tank, Hydraulic Cylinder Head, Hydraulic Cylinder Triangle Bracket.

4. Agricultural Machinery and Tractor Parts: Gear Housing, Gear Cover, Connect Rod, Torque Rod, Engine Block, Engine Cover, Oil Pump Housing, Bracket, Hanger, Hook, Bracket.

5. Rail Trains and Freight Cars: Shock Absorber Housing, Shock Absorber Cover, Draft Gear Housing, Draft Gear Cover, Wedge and Cone, Wheels, Brake Systems, Handles, Guids.

6. Construction Machinery Parts: Gear, Bearing Seat, Gear Pump, Gearbox Housing, Gearbox Cover, Flange, Bushing, Boom Cylinder, Support Bracket, Hydraulic Tank, Bucket Teeth, Bucket.

7. Logistics Equipment Parts: Wheels, Caster, Bracket, Hydraulic Cylinder, Forklift Spare Parts, Lock Case.

8. Valve and Pump Parts: Valve Body (Housing), Butterfly Valve Disc, Ball Valve Housing, Flange, Connector, Camlock, Open Impeller, Close Impeller, Pump Housing (Body), Pump Cover.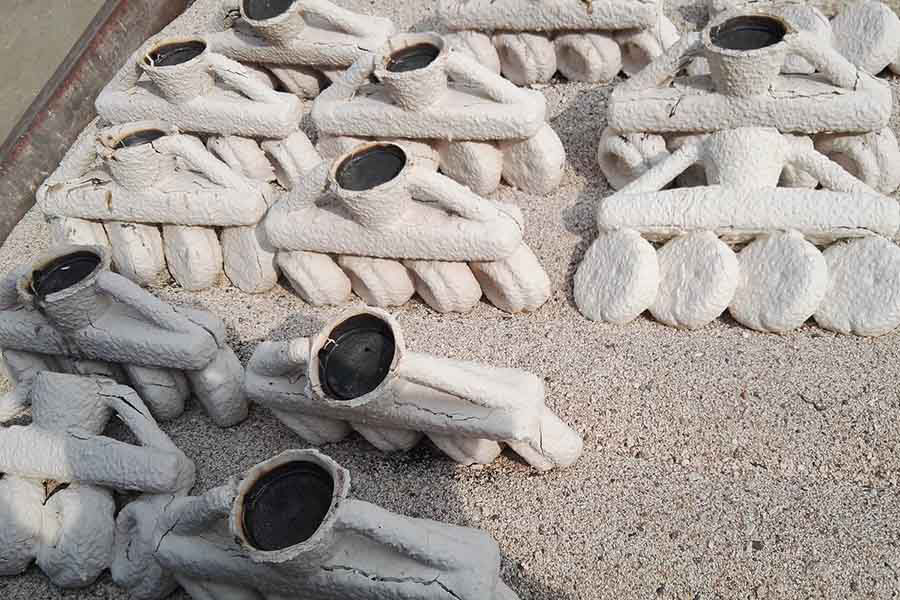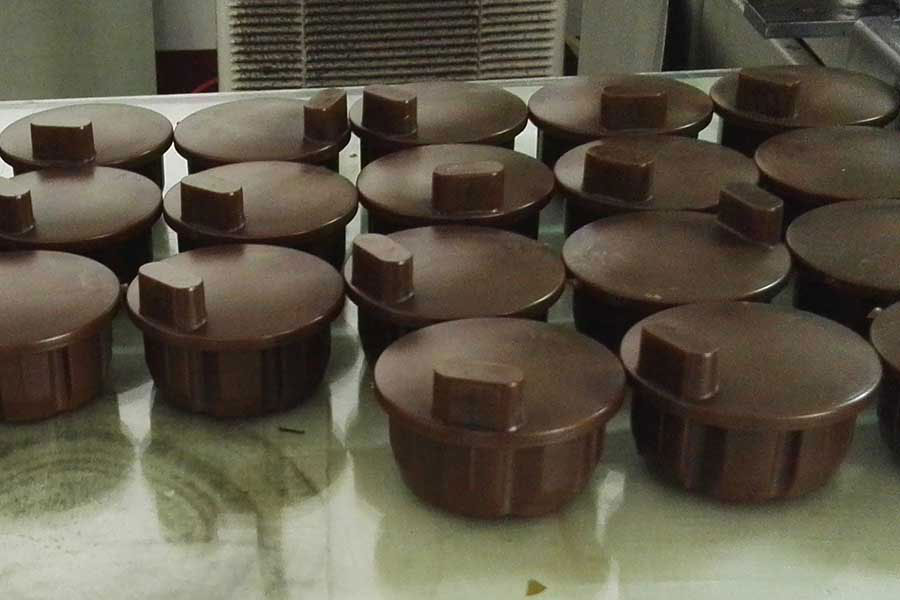 ---
---