Steel Vacuum Casting Foundry
Product Detail
Product Tags
Steel Vacuum Casting Company from China with OEM Custom and CNC Machining Services.
Cast iron is an iron-carbon cast alloy with other elements that is made by remelting pig iron, scrap, and other additions. For differentiation from steel and cast steel, cast iron is defined as a cast alloy with a carbon content (min 2.03%) that ensures the solidification of the final phase with a eutectic transformation.
Depending on chemical specifications, cast irons can be non- alloyed or alloyed. The range of alloyed irons is much wider, and they contain either higher amounts of common components, such as silicon and manganese, or special additions, such as nickel, chromium, aluminum, molybdenum, tungsten, copper, vana- dium, titanium, plus others. Generally speaking, the cast iron could be divided into gray iron, ducitle iron (nodular iron), white cast iron, compacted graphite iron and malleable cast iron.
Raw Materials Available for Vacuum Casting 
• Gray Iron: HT150, HT200, HT250, HT300, HT350; GJL-100, GJL-150, GJL-200, GJL-250, GJL-300, GJL-350; GG10~GG40.
• Ductile Iron or Nodular Iron: GGG40, GGG50, GGG60, GGG70, GGG80; GJS-400-18, GJS-40-15, GJS-450-10, GJS-500-7, GJS-600-3, GJS-700-2, GJS-800-2; QT400-18, QT450-10, QT500-7, QT600-3, QT700-2, QT800-2;
• Carbon Steel: Low carbon, medium carbon and high carbon steel from AISI 1020 to AISI 1060.
• Cast Steel Alloys: ZG20SiMn, ZG30SiMn, ZG30CrMo, ZG35CrMo, ZG35SiMn, ZG35CrMnSi, ZG40Mn, ZG40Cr, ZG42Cr, ZG42CrMo...etc on request.
• Stainless Steel: AISI 304, AISI 304L, AISI 316, AISI 316L and other stainless steel grade.
• Brass & Copper.
• Other Materials and Standards on request
Main Production Procedure of Vacuum Casting
Patterns & Tooling Design → Making Patterns → Moulding Process → Chemical Composition Analysis → Melting & Pouring → Cleaning, Grinding & Shot Blasting → Post Processing or Packing for Shipment
Sand Casting Inspection Capabilities
  • Spectrographic and manual quantitative analysis
  • Metallographic analysis
  • Brinell, Rockwell and Vickers hardness inspection
  • Mechanical property analysis
  • Low and normal temperature impact testing
  • Cleanliness inspection
  • UT, MT and RT inspection
Post-Casting Process
  • Deburring & Cleaning
  • Shot Blasting / Sand Peening
  • Heat Treatment: Normalization, Quench, Tempering, Carburization, Nitriding
  • Surface Treatment: Passivation, Andonizing, Electroplating, Hot Zinc Plating, Zinc Plating, Nickel Plating, Polishing, Electro-Polishing, Painting, GeoMet, Zintec
  • Machining: Turning, Milling, Lathing, Drilling, Honing, Grinding,
General Commerial Terms
  • Main work flow: Inquiry & Quotation → Confirming Details / Cost Reduction Proposals → Tooling Development → Trial Casting → Samples Approval → Trial Order → Mass Production → Continuous Order Proceeding
  • Lead time: Estimatedly 15-25 days for tooling development and estimatedly 20 days for mass production.
  • Payment Terms: To be negotiated.
  • Payment methods: T/T, L/C, West Union, Paypal.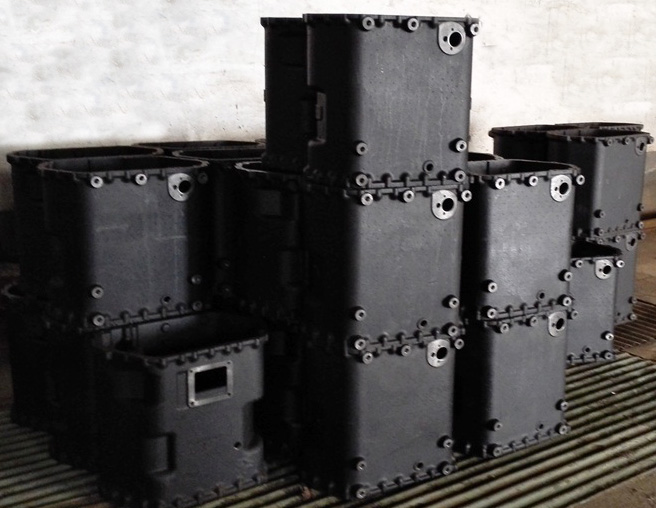 ---
Previous:
Brass Lost Wax Investment Casting
Next:
Gray Iron Vacuum Casting
---