Custom Carbon Steel Investment Casting Product
Product Detail
Product Tags
OEM custom cast carbon steel investment casting products from China precision casting manufacturer with CNC machining, heat treatment, and surface treatment services.
Carbon steel, low alloy steel, and tool steel castings are used in several industrial applications and environments. With their numerous grades, steel and their alloys can be heat-treated to improve its yield and tensile strength; and, adjust hardness or ductility to the engineer's application needs or desired mechanical properties.
RMC metal casting manufactures precision cast metal parts that consistently meet or exceed customer expectations. Lost wax investment casting allows us to produce metal parts as small as tens of grams and as large as tens of kilograms, in a wide range of ferrous and non-ferrous alloys and with exceptional dimensional accuracy.
The lost wax casting process produces near-net-shape precision metal parts that often require little or no additional machining. The resulting finish is also much better than what is achievable through other processes. The strength and durability of the casting parts make themselves ideal for high wear-resistance applications requiring millions of cycles.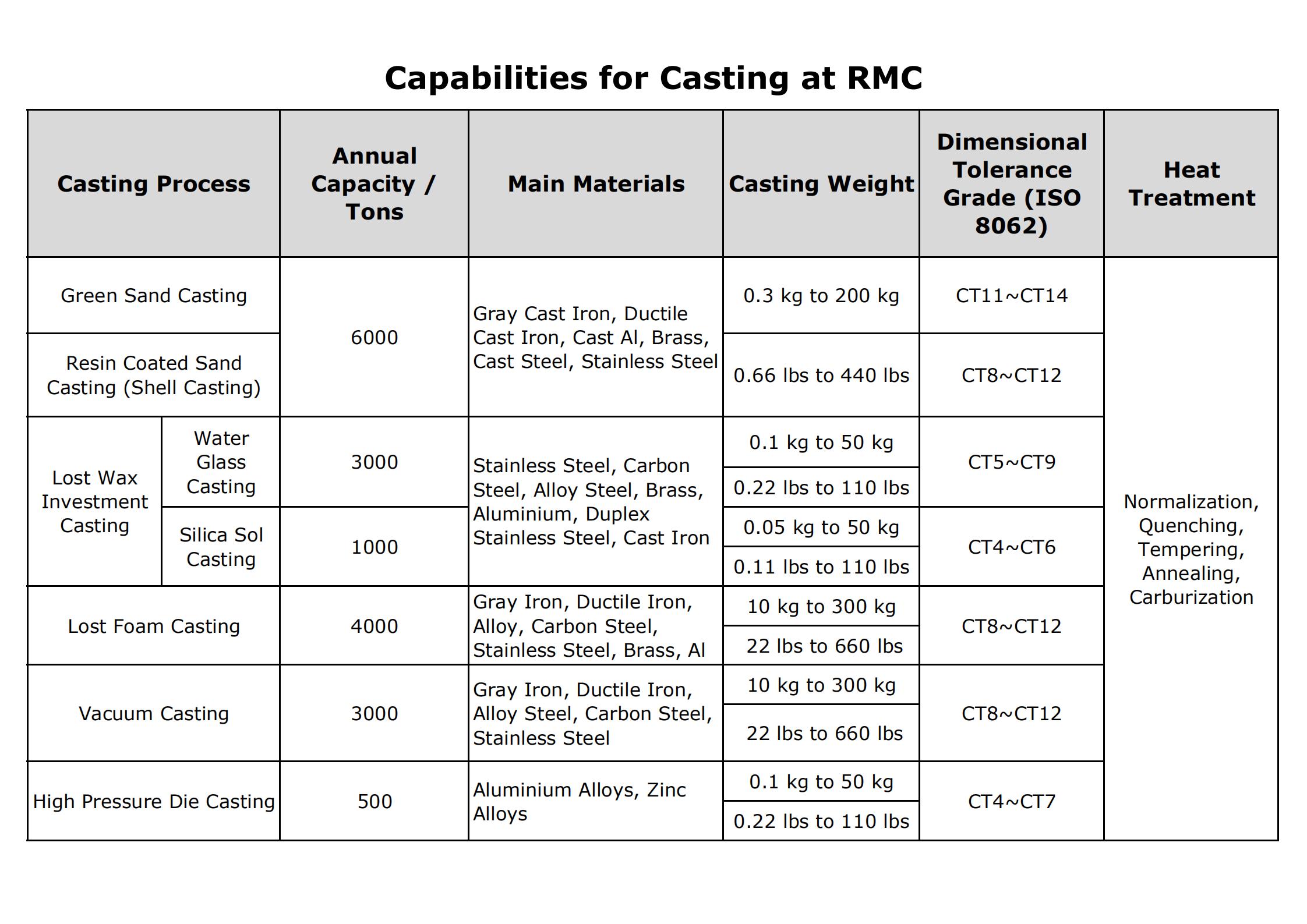 ▶ Ferrous Metals and Non-ferrous Metals for Investment Casting, Lost Wax Casting Process:
• Gray Iron: HT150, HT200, HT250, HT300, HT350; GJL-100, GJL-150, GJL-200, GJL-250, GJL-300, GJL-350; GG10~GG40.
• Ductile Iron or Nodular Iron: GGG40, GGG50, GGG60, GGG70, GGG80; GJS-400-18, GJS-40-15, GJS-450-10, GJS-500-7, GJS-600-3, GJS-700-2, GJS-800-2; QT400-18, QT450-10, QT500-7, QT600-3, QT700-2, QT800-2;
• Carbon Steel: AISI 1020 - AISI 1060, C30, C40, C45.
• Steel Alloys: ZG20SiMn, ZG30SiMn, ZG30CrMo, ZG35CrMo, ZG35SiMn, ZG35CrMnSi, ZG40Mn, ZG40Cr, ZG42Cr, ZG42CrMo...etc on request.
• Stainless Steel: AISI 304, AISI 304L, AISI 316, AISI 316L, 1.4401, 1.4301, 1.4305, 1.4307, 1.4404, 1.4571 and other stainless steel grade.
• Brass, Red Copper, Bronze or other Copper-based alloy metals: ZCuZn39Pb3, ZCuZn39Pb2, ZCuZn38Mn2Pb2, ZCuZn40Pb2, ZCuZn16Si4
• Other Materials as per your unique requirements or according to ASTM, SAE, AISI, ACI, DIN, EN, ISO, and GB standards
▶ Capabilities of Investment Casting Foundry
• Max Size: 1,000 mm × 800 mm × 500 mm
• Weight Range: 0.5 kg - 100 kg
• Annual Capacity: 2,000 tons
• Bond Materials for Shell Building: Silica Sol, Water Glass and their mixtures.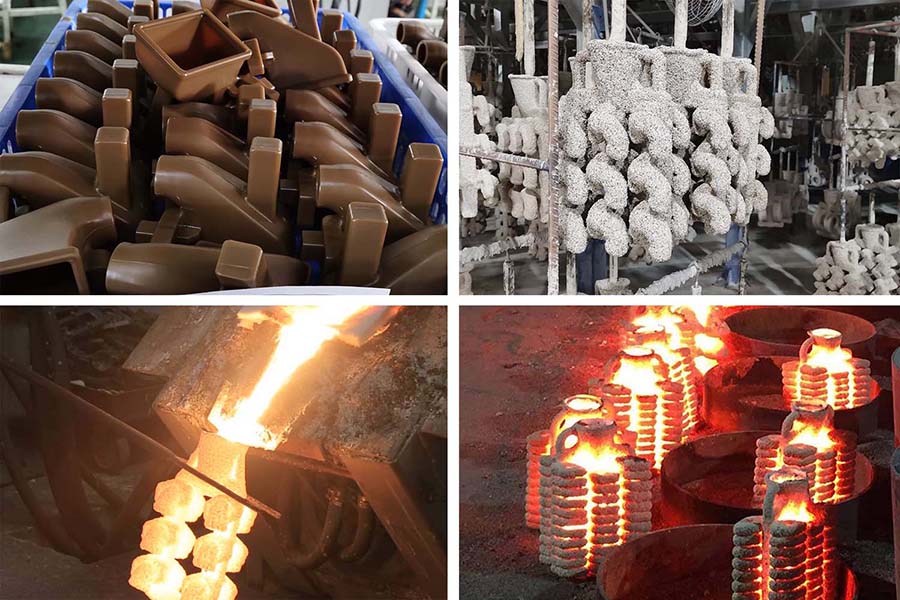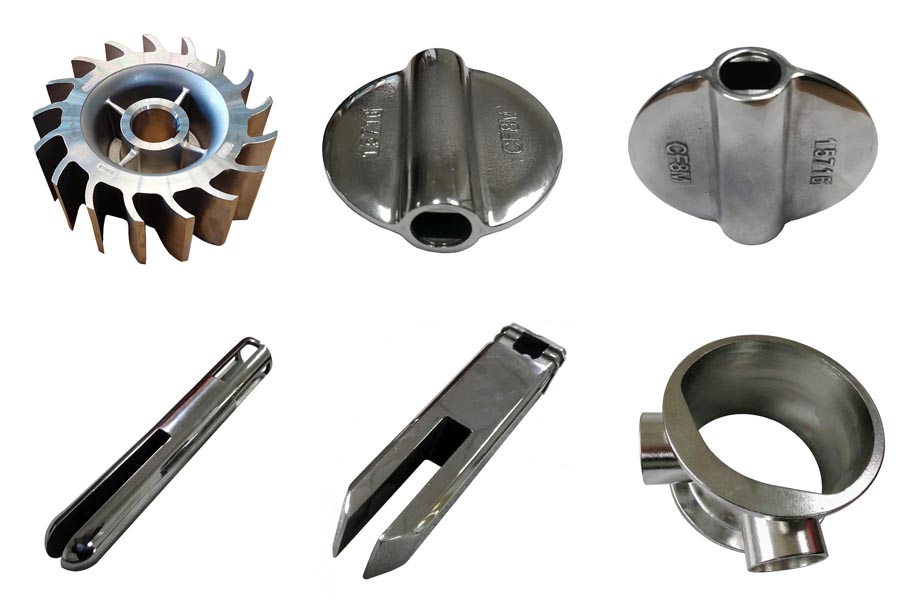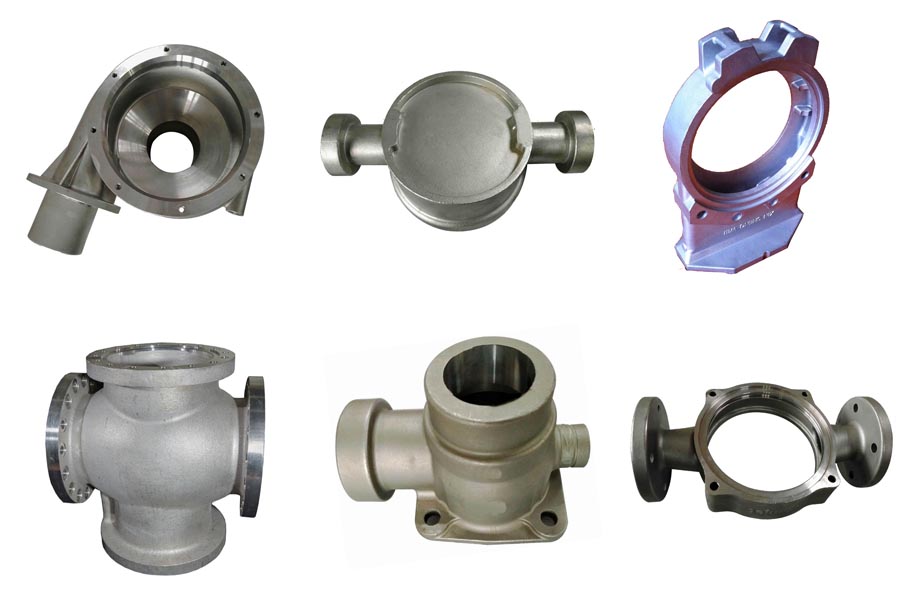 ---
Previous:
Alloy Metal Lost Wax Investment Castings
---