Brass Investment Casting Flange
Product Detail
Product Tags
Brass Investment Casting Flange with CNC Machining Services in China Casting Company
Brass is an alloy composed of copper and zinc. Brass composed of copper and zinc is called ordinary brass. If it is a variety of alloys composed of more than two elements, it is called special brass. Brass is a copper alloy with zinc as the main element. As the zinc content increases, the strength and plasticity of the alloy increase significantly, but the mechanical properties will decrease significantly after exceeding 47%, so the zinc content of brass is less than 47%. In addition to zinc, cast brass often contains alloying elements such as silicon, manganese, aluminum, and lead.
Casting brass has higher mechanical properties than bronze, but the price is lower than bronze. Cast brass is often used for general purpose bearing bushes, bushings, gears and other wear-resistant parts and valves and other corrosion-resistant parts. Brass has strong wear resistance. Brass is often used to make valves, water pipes, connecting pipes for internal and external air conditioners, and radiators.
Investment (lost wax) casting is a method of precision casting to produce complex near-net-shape details using replication of wax patterns. Investment casting or lost wax is a metal forming process that typically uses a wax pattern surrounded by a ceramic shell to make a ceramic mold. When the shell dries, the wax is melted away, leaving only the mold. Then the casting component is formed by pouring molten metal into the ceramic mold. 
Why You Choose RMC for Custom Lost Wax Casting Parts?
• Full solution from one single supplier ranging customized pattern design to finished castings and secondary process including CNC machining, heat treatment and surface treatment.
• Costdown proposals from our professional engineers based on your unique requirement.
• Short leadtime for prototype, trial casting and any possible technical improvement.
• Bonded Materials: Silica Col, Water Glass and their mixtures.
• Manufacturing flexibility for small orders to mass orders.
• Strong outsourcing manufacturing capabilities.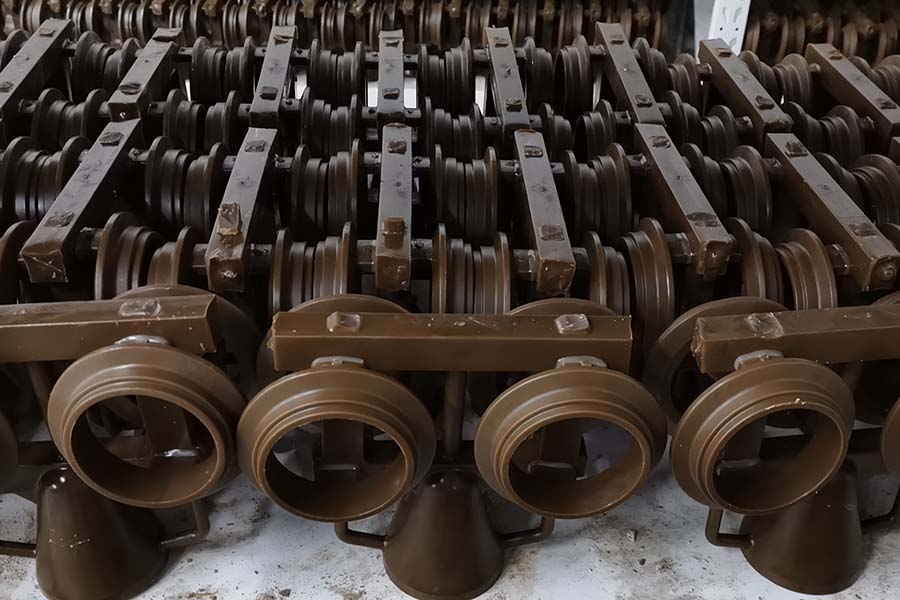 ---
Previous:
Custom Alloy Steel Lost Wax Casting
---